Graphic Design is all about prob­lem solv­ing. Whether it's about figuring out what is the right busi­ness card for your busi­ness or how you get a par­tic­u­lar mes­sage across when promoting your short film. Naturally, there are stan­dards and prin­ci­ples of bal­ance, hier­ar­chy, con­trast, rep­e­ti­tion, and align­ment that go into good graphic design but it is still fair to say that it is more of an art than a science.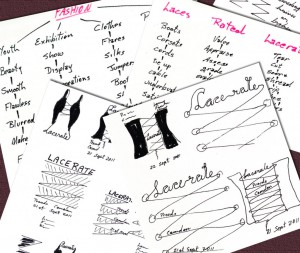 The process of design is not all together dif­fer­ent to the film pro­duc­tion process.  Let's say the problem at hand is how to develop a plan for a brochure for a fash­ion show (one of our client briefs).  First, we devel­op a script, a wordplay of ideas of inter­re­lated con­cepts.  The designer's sto­ry­board is a series of draw­ings, sketches, mood-boards, and colour palettes, from which to seek inspi­ra­tion.
The set is then built as the designer gath­ers resources, pho­tographs, refines illus­tra­tions and lay­outs are built and thrown away till some­thing emerges that the director likes.  The designer's shoot, be it pho­tog­ra­phy or illus­tra­tion, is com­pleted. The designer's edit suite is prob­a­bly Adobe's Inde­sign, Illus­tra­tor, and Pho­to­shop.  Finally, with the client's approval, the print­ing is com­plete, and the brochure is folded and dis­trib­uted and in due course brings in an audi­ence of eager buy­ers to the fash­ion show.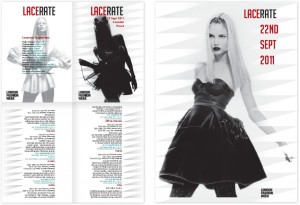 In the film busi­ness, they have been known to say that there are always three sto­ries: the one you write, the one you shoot, and the one you edit.  The design is no dif­fer­ent.  Your script or sketch­ing may often seem to have ideas and con­cepts that do not even show up in the final brochure, but this is the well-recog­nised process of devel­op­ment all good graphic design­ers work through that becomes the pat­tern of inspi­ra­tions that results in the final work.  It's this degree of thor­ough­ness for which you as the client are pay­ing.